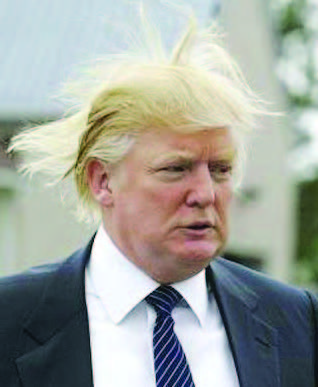 by Our Political Staff – Martin Wail
US REPUBLICAN presidential candidate Donald Trump has said that recent remarks made by Taoiseach Enda Kenny are "totally unacceptable".
Mr Trump was responding to a speech given by the outspoken Fine Gael leader in which he suggested that all left-wing TDs should be banned from re-entering politics after next year's elections.
"Enda Kenny is a loose cannon who is now demanding a total and complete shutdown of lefties entering the Dáil," said Mr Trump last night. "Everything he says is such an affront to basic human dignity that I feel deeply ashamed to think that I once shook his hand and shared the red carpet with him during my visit to Co Clare last year."
Mr Kenny has made numerous gaffes over recent weeks, mocking Opposition deputies and even claiming that he was seriously concerned about standards in public office. However, many political observers believe that he is simply courting controversy in the hope of becoming Taoiseach again in 2016.