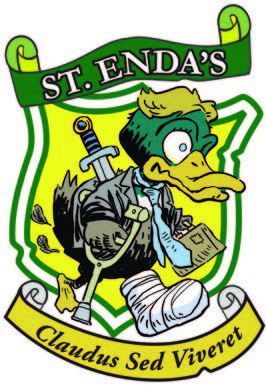 A Message from the Principal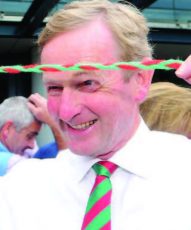 Another year, another heartbreak for my beloved GAA county.  Oh well.  Like so many of my fellow Mayo men, I attended the All-Ireland final replay full of hope after our spirited performance in the drawn match.  But alas, it was not to be.  As usual, we can only learn the lessons from the experience and try again next year.
For me, the blindingly obvious lesson of the replay was the need for all teams to have a safe pair of hands in goal.  Sure, your current Number 1 might make the odd mistake, occasionally.  But think hard before dropping him.  Because you never know what his replacement will drop, under pressure, even if (like Mr Vardakar on his many TV appearances) he looks great in training.
Nor was it just the Dublin goal that illustrated the importance of having experience in such a crucial position.  Mayo's kick-outs were a bit of a disaster area too. And although, here at St Enda's, we may have no kick-outs pending, I don't think I'm giving away any of Mr Noonan's school-budget secrets by saying that we may have a few important hand-outs to deliver soon.
It's important that these go to the right people.  But it's even more important that Mr Martin doesn't manage to claim the credit for them when they do.  That's another reason why the school should stick with the tried and trusted Number 1, rather than take a risk on certain other people (like Mr Coveney) whose big-game temperament has not been tested.
Yes, I admit I may have made a few errors in our first match last February, when seeking re-election by the board of management.  There was that terrible moment, for example, when I thought I had spotted our midfielder, Big Mick Noonan, out in "fiscal space" near the left wing.  So I kicked the ball to him, only to see him clobbered from behind by Pearse Doherty, who seemed to come out of nowhere.  But I've learned from experience, and won't make that mistake again.
And remember, like Mayo, we too may face a replay soon.  So now is not the time for making reckless changes in key positions. Unless you're me, of course.  On which note, another thing the football replay showed was the importance of a good bench.  So I will be looking very hard at both our benches, the front and back one, over the coming months.  And if the front bench squeaks too much between now and the replay, I may consider swapping them.
---
SCHOOL BUS BACK IN ACTION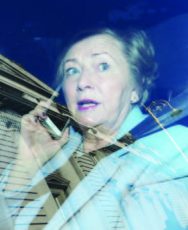 Congratulations are due to Mr Ross for finally getting the school bus back in service after all the disruptions in September.  Having himself collected it from the garage, he confirms that it is once again "firing on all cylinders" (unlike him, as we like to joke in the staff room!). And he still insists that his refusal to pressurise the mechanics into getting the job done earlier was justified, on the grounds that this would have been an invitation to them to "rip us off" when calculating the bill.
As it is, he says, the cost of fixing the gear-box and transmission system came to a mere "€30 million".  This will now be covered by a series of administrative efficiencies, including some expansion of the bus's use.  Children are advised that henceforth, if it passes their pick-up locations at speed, with a blue light flashing, and headed for the nearest hospital, they should make alternative transport arrangements.
---
Security Guards Strike Threat: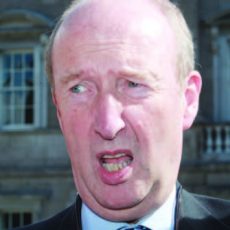 St Enda's notes with concern the threat by our security company to take industrial action during November.  This comes at a time when many other front-line school staff are also seeking pay increases, including the gardener, janitor, toilet cleaner, tuck-shop assistant, and the man with the keys of the hall.
The school reaffirms its commitment to wage restraint and is examining ways to minimise the risk should the security staff strikes go ahead.  Our deputy principal, Miss Fitzgerald, is in talks with the local criminal community about the possibility of them reviving an old trade union practice of "sympathetic" strikes, whereby they would also refuse to work on the days in question.
In the meantime, Mr Kenny is taking special precautions to safeguard his office during a possible winter of discontent.  He told the newsletter: "If anybody thinks he or she can break in and take my job, they should think again."
---
Changes to School Canteen Menu
A big thank you to celebrity chef Mary "Robbo" Robinson for her recent talk to the school on how we could all help save the planet by going vegetarian.  We are happy to announce that, as a result, our canteen has introduced two new meat-free options: Beans and Chips and Chips and Beans.  This will also result in cost-savings, which will go towards the bill for repairs to the school bus.
While visiting, Miss Robinson planted a tree to offset the carbon footprint of her annual 1.5 squillion air miles.  Next week's guest speaker is celebrity breadmaker Michael D Higgins, who will share some of the half-baked recipes from his new book.  He will also plant a tree afterwards, to offset the planet-warming effects of his speech.
---
Bus Not Involved in Mitchell-Connor Incident
The principal wishes to make clear that, contrary to scurrilous rumours circulating on social media, neither he nor Mr Noonan threw Miss Mitchell O'Connor "under the bus" last week.
How this preposterous suggestion arose is unclear.  But it seems to have started when Mr Ross reported hearing a "dull thud" under one of his wheels while driving past a group including Messrs Kenny and Noonan and Miss Mitchell O'Connor in the school yard.
Since then it has been noticed that Miss Mitchell O'Connor is severely lame (even more so that usual, that is). So presumably people added two and two together and got six.
We can't explain Mr Ross's dull thud — unless it was his brain trying to work.  But as for Miss Mitchell O'Connor's injury, that was entirely self-inflicted.  It appears she was doing archery with the transition year students, while also briefing local journalists by phone about what she thought might be in the school budget.  Distracted by this attempt at multi-tasking, she simply shot herself in the foot.