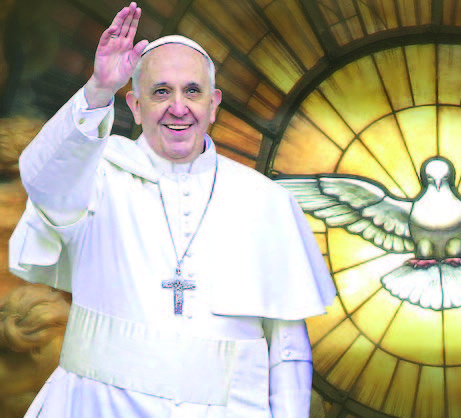 'SELFISH BASTARD': Disgruntled FG leadership contenders lashed out at Il Papa declaring him a 'total bo**ocks'
By Con Sealit
ANGRY Fine Gael leadership contenders have accused the organisers of the 2018 World Meeting of Families of "undermining Irish democracy" and "prolonging everyone's agony" by announcing Pope Francis may attend the event.
"They must have known that Enda Kenny would hear about the invite and decided to hang round as Taoiseach for it," fumed one backbencher.
"Talk about reckless and irresponsible! And what if he wangles a return invite?!"
Meanwhile, many party members are pleading with national organisations not to announce any major events for the foreseeable future.
"It's best for everyone if we all just keep things to ourselves and avoid any excitement for a while," whispered a pro-Coveney lackey. "If he sees there's not much happening maybe he'll get bored and go away."
---
GAY CAKE CONTROVERSY