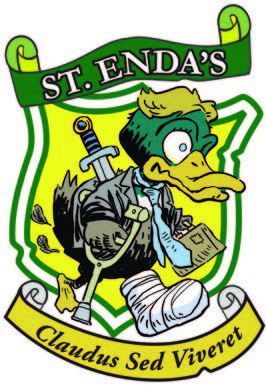 A Message from the Principal
Well, thank goodness Halloween is over for another year. I don't mind little scamps knocking on my door at all hours and demanding goodies, or else, in the name of fun. But is it my imagination or did they seem to be a little more menacing than usual this year?
First we had a group dressed up as bus drivers and being genuinely offensive, so that I was only too happy to give them whatever they wanted to go away. Then it was a gang of self-styled "gardaí", warning they'd turn a blind eye to burglars if we didn't full their buckets now. After that, it was teachers – the scary secondary-school kind – threatening general anarchy.
It got to the stage where I was afraid to answer the doorbell in case of who'd come next. Luckily, I always keep a bucket of sand in the house in case of fires. So I was able to stick my head in it for a while, chanting the phrase "Lansdowne Road Agreement" over and over, until things calmed down.
Then there was the terrible nightmare I had after falling asleep while watching Friday the Thirteenth Part 10 on Netflix. I dreamt I had hired a new female teacher called Mary Mitchell O'Connor, purely on the grounds that it would make me look more like a feminist.
But then she started doing mad things such as driving her car into the school swimming pool and in general appearing hopelessly incompetent. Soon I could hear people whispering about her in the corridors everywhere. Then the whispering got louder and louder until finally I realised with horror that the voices were actually whispering about me!
The weirdest part of the dream is at one point I remember thinking: this is just a dream – don't worry. And moments later, sure enough, I woke up. But then – aargh! – I realised that I really had given Mary Mitchell O'Connor a job. What the hell was I thinking?
Oh well. Some people are slower to deliver on their promise than others. Just look at me. Hard as it is to believe these days, I used to be dismissed as something of a lightweight. The image persisted for the first 41 years of my career. But as Bob Monkhouse said about the people who once laughed at his ambition to become a comedian: "They're not laughing now!"
I'm confident Ms Mitchell O'Connor will find her feet eventually (hint: start at your knees, Mary, and work downwards). In the meantime, I have taken the decision to ban whispering in the school corridors, with immediate effect.
---
Pornography – why we need a special debate
The principal has called for a school-wide conversation about pornography to discuss how the ubiquity of such material on the internet is affecting young minds and what we can do about it.
This is not just a reaction to the recent downloading of "Debbie Does Dallas" on his iPad after he had left it in the sixth years' classroom by mistake – although the investigation into that incident continues.
No, Mr Kenny is genuinely concerned about the long-term damage that pornography may do to young people's ability to form relationships, as well as the short-term damage to their education caused by the periods they spend locked in the toilet cubicles with their iPhones.
Also, a school-wide conversation about pornography might help to distract from the school-wide conversation on abortion that he began earlier this year and that he has since delegated to a students' assembly which is due to report on the issue in 2017 – unless everybody forgets about it in the meantime, which would be the ideal outcome.
---
Film & TV – Guest critic Simon Coveney writes: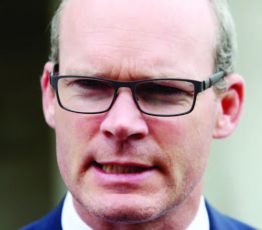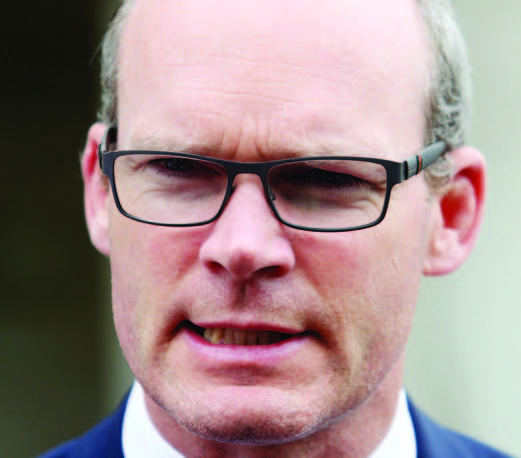 It was indeed apt that the horror documentary "Enda – Last Man Standing" should be shown at Halloween.  The school's zombie-like future, if it's allowed to limp on indefinitely under the current lame-duck leadership, was made ghoulishly clear.
But the prospect of Vrad the Impaler, lurking in the shadows, ready to take over, was even worse.
It was very clear that what St Enda's really needs is (review continued or page 94, or in editor's waste-paper basket, whichever is nearest).
---
Principal stars in TV documentary!
Teachers and students of St Enda's have long known that Mr Kenny is a star, but now it's finally official, thanks to an award-winning – or so we predict! – documentary, shown on the local television station earlier this week.
In case you missed it, we highly recommend a viewing. And luckily, Mr Kenny tells us he has arranged one in the assembly hall this Friday afternoon, at which attendance is compulsory, even for teachers currently on sick leave.
We understand that the principal had only only small quibble with the programme makers: their references to this being the "twilight" of his career. The confusion here may have arisen due to the recent changing of the clocks which ushered in the dark evenings.
But Mr Kenny assures us that the CST (Country-Saving Time) he initiated in 2011 will continue for the foreseeable future. There are no plans to move to LST (Leo or Simon Time) under the school's current management. In the meantime, see our reviewer's verdict on the documentary (above).
---
Ms Foster's Allegations: a statement
The principal respects the decision of Ms Foster, who teaches Ulster Scots and Ancient History at our neighbouring Teresian College, not to attend his forum on the implications of her employers' exit from the European Schools network.
He also welcomes Miss Foster's agreement that there should be no return of a hard boundary between our campuses, aimed at preventing "Johnny Foreigner" from entering Teresian property via St Enda's.
But he rejects categorically her suggestion that he has been exploiting her current difficulties by, for example, working to undermine public confidence in her rather run-down classroom, with its emphasis on hopelessly outdated subjects from which our more dynamic, outward-looking school has long moved on.
As the part of Teresian nearest St Enda's, Miss Foster's class is a source of genuine interest and concern to us. After all, if it collapses on our side of the fence, there could be insurance implications.
In the meantime, those of our students who have been sneaking in there to avail of Ms Foster's cut-price vending machine, we would draw your attention to the perilously decrepit state of the building, which could fall at any moment.