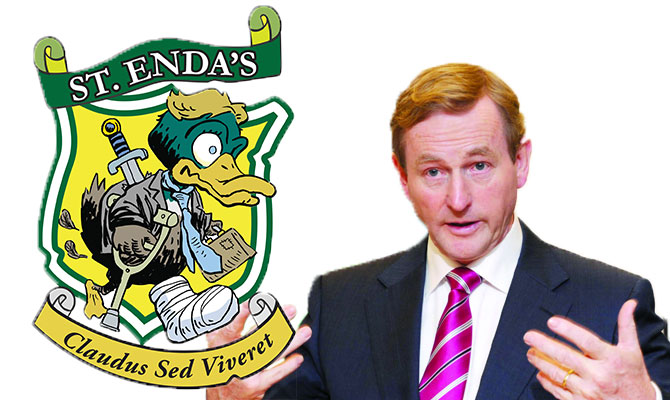 A Message from the Principal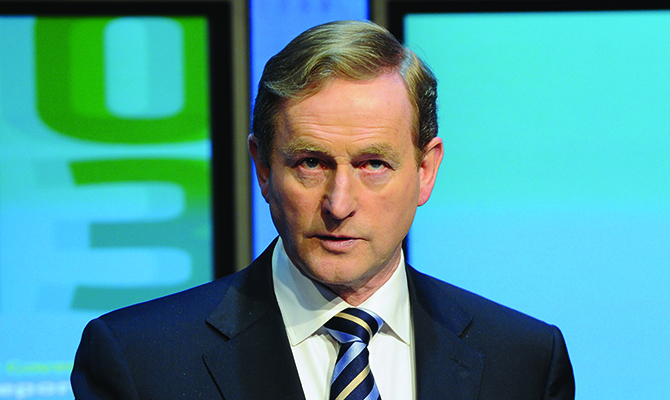 Just when we thought Trexit (see below) was the worst thing we had to worry about in this part of the world, now it seems we're under threat of nuclear war, and that even our local, Trump-owned golf course, Doombeg, might be in the firing line.
Everywhere you look around the globe these days, there are mad men in charge of things. If it's not Bashar Al-Assad or Boko Haram, it's Kim Jong-Un, with his lunatic haircut and his intercontinental missiles, threatening to unleash anarchy on the world.
Now there's a new terror threat who's been all over the newspapers recently: Al-an Sha'tter. Never mind the world order. Basher Al-an Sha'tter, as he's known, appears to be dedicated to the overthrow of me, personally, and sounds increasingly demented on the subject.
He accuses me, for example, of having no ambition other than preserving my own job as principal for as long as possible. But of course this is nonsense.
As I have said repeatedly, I will be only too happy to leave when the time is right. And the time will be right when the school is no longer under existentialist threat from events elsewhere.
Previously, I have hinted at my readiness to stand down once I've steered St Enda's through the preliminary Trexit negotiations: ensuring that neighbouring school Teresian College's decision to go private does not adversely affect us.
Now, reluctantly, I am coming to the conclusion that this too may be premature. It would be irresponsible of me, clearly, to quit before St Enda's was also fully prepared for the possibility of a nuclear apocalypse, however distant.
That's why I have just now ordered our school maintenance manager to stock up on sandbags, iodine tablets and Geiger counters. As a further precaution, I have also changed the locks on the door to the principal's office and replaced them with a set of codes, known only to me.
And taking a leaf from that Mr Erdogan in Turkey, I may also have to extend my constitution power slightly, requiring a school referendum. But I'll update you about that in due course.
Reverend Sargent to lead retreat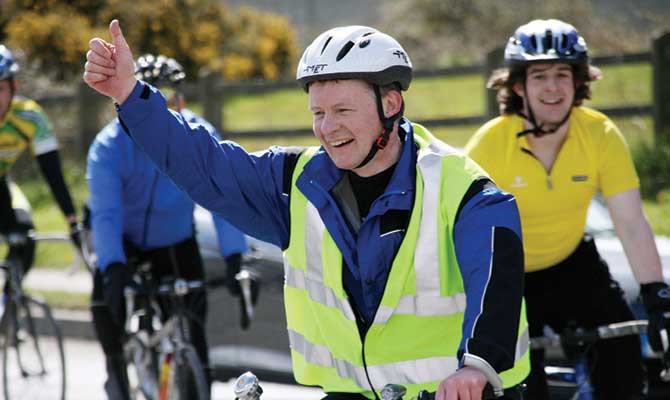 A soon-to-be-ordained Church of Ireland priest, Rev Trevor Sargent will host a retreat for Leaving Cert students next week on the theme of "avoiding bad choices in life".
Trev the Rev, as he is known affectionately, is himself a cautionary tale. A former gang leader, he once fronted the self-styled Green Party, notorious for their push-biker lifestyle and wild parties, often fuelled by so-called "herbal extracts".
He also admits involvement in a series of incidents in 2007 that led to the Greens teaming up with a bigger gang, the dreaded Soldiers of Destiny.
The combined grouping later pulled off a national bankruptcy job together, although by then Sargent had stood down (sources say his surname had led to nervousness within the outlaws) from the leadership, in favour of a role as head of the catering unit.
Many of his former colleagues are now behind bars, although a few are behind nightclubs too. But happily, the Rev Sargent himself has been saved, and will be sharing his hard-won wisdom with those of you about to enter adult life.
Moral Compass Found – Owner Sought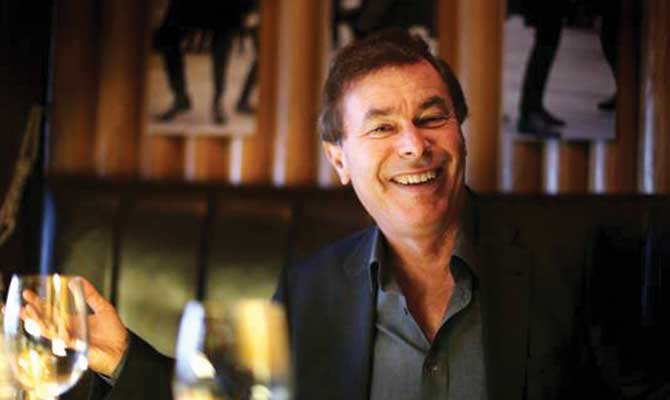 A big thank you to former St Enda's teacher Mr Shatter, who has handed in a moral compass he found recently while passing the school. If you think it might be yours, you collect it now from the staff office.
As Mr Shatter points out, the compass has the letters "EK" scraped onto it, which could be either initials or a message. Also, although it's a vintage item and presumed to be of considerable value, it seems to have been very little used.
"It's in pristine condition," Mr Shatter said. "Certainly compared with mine, which I carry with me all the time and which is consequently quite worn."
He added: "Whoever owns this one obviously hasn't used it much, or perhaps ever. So of course, although he now has no moral compass, he probably doesn't even realise it. My guess is he's already lost somewhere, in darkest Mayo perhaps, and hasn't realised."
Candidates warn against bitterness in leadership campaign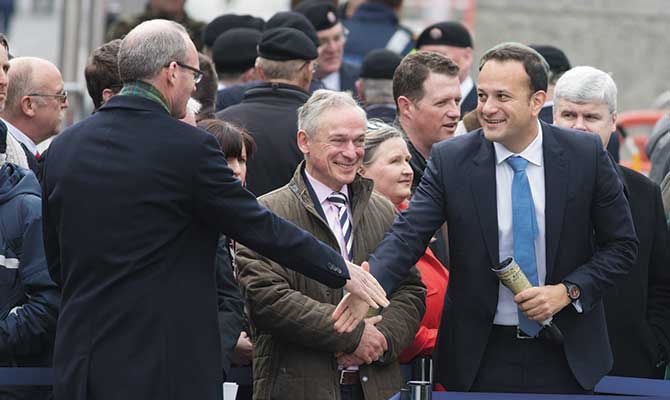 The campaign to replace Mr Kenny as principal must not be allowed to degenerate into "civil war", one of the leading candidates, Mr Coveney, has warned. He was speaking at the local annual Easter Commemoration, where he laid a wreath in honour of those who gave their lives for Ireland during the revolutionary period 1916-23.
His comments were echoed by rival candidate Mr Varadkar, who also laid a wreath at the spot, in the process nudging Mr Coveney's slightly to the left.
"I agree with Simon," Mr Varadkar said. "Just because he's a weak-kneed liberal and I'm more in the school's centre-right tradition doesn't mean we can't conduct our respective campaigns in a way that doesn't leave a legacy of bitterness behind when I win."
There followed a minor outbreak of scuffling as supporters of both men sought to reposition the respective wreaths. But peace was restored when Ms Fitzgerald intervened to release a flock of doves over the monument, which she said were intended to symbolise the cause of peace… "and to remind everyone that there is a compromise third candidate in this race".
Mr Coveney and Mr Varadkar later posed for a conciliatory handshake in front of the statue of Michael Collins. Asked if there was anything in particular they had learned from Collins's life, Mr Varadkar quipped: "The importance of a strong head of hair".
Mr Coveney, for his part, noted that Collins was a Corkman. "He also did his best to avoid a civil war," Mr Coveney added. "But as we know, he was frustrated in that ambition by a man with a foreign surname involving the letter V."