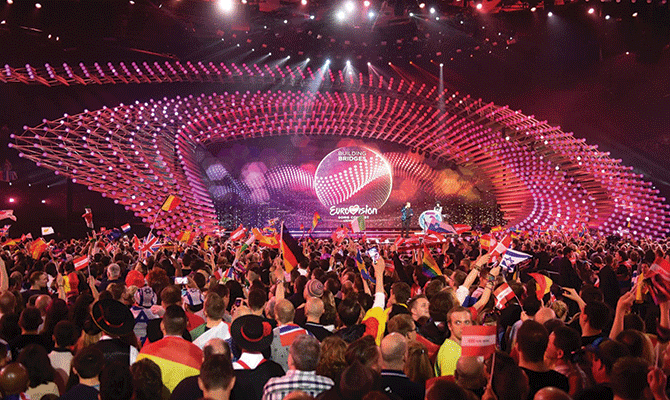 Goldhawk takes a look back at some of the most memorable acts from this year's Eurovision Song Contest.
United Kingdom  – Theresa and the Tories 
While this act is wildly popular in Britain, Theresa and her entourage have struggled to attract fans in Europe. Her strident tone coupled with hysterical backing singers have resulted in the UK getting virtually nothing out of their trips to the continent.
Ukraine  – Don Bass and the Rebels 
This old crooner is best known for his hit song Crimea River.  However, a bust up with bosses in Moscow resulted in two-fifths of his band stating they would prefer to perform with the Russians this year instead. He will be keen to avoid further splits in the future.
Russia  – The Trumps 
Having been born and raised in the United States it came as a major surprise that front man Donald was chosen to represent Russia. Aided by an army of online fanatics, The Donald rose to the top with his signature hits Crooked Hillary and Lyin' Ted.