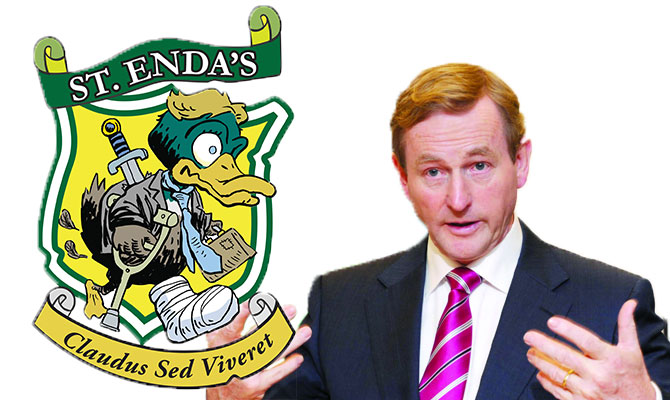 A message from the principal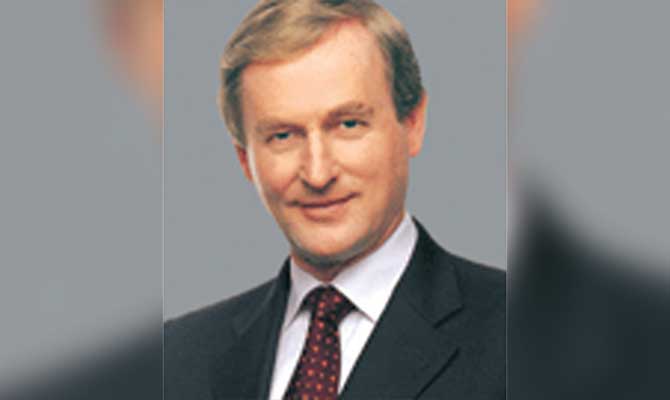 Yet another extraordinary week here at St Enda's, where we had not one but two very important international visitors proving yet again how well connected the school (by which I mean the principal) is on the world stage.
First we had Prince Charles, who demonstrated his hurling skills on our GAA pitch and, in the process, heroically resisted the urge to mistake the scene-stealing Mr Adams's head for a sliotar, which I would have been very tempted to do.
But the Prince is a very patient man, clearly. On which subject: what a wonderful role model he provides for others as he waits calmly, year after year, for the throne to become vacant and never ever complains that the incumbent monarch is dragging things out on him, even though he's now nearly 70.
And how inspired was it that when he planted those two sapling trees in the school gardens, he should have named them "Simon" and "Leo", by chance.
Oh alright: I admit that was my suggestion. In any case, I now look forward to seeing the young saps – er saplings – grow and develop. Who knows, maybe in about 20 years, they'll be big enough to dominate their surroundings.
Then, of course, we had our VIP guest from Brussels, Mr Barnier, who was here to address the school assembly on the challenges we face when our giant neighbouring campus Teresian College leaves the European scheme to go private.
True, his speech was about as exciting as one of Mr Donohoe's school budget statements.
But I suppose not everyone can be blessed with my combination of intellectual rigour and rhetorical brilliance. And, as he said, he was here mainly to listen and learn about Ireland.
To this end, Mr Flanagan and our art teacher Miss Humphreys then took him on a "field" trip up to Monaghan where the concept of a "soft Border" was dramatically illustrated when their car had to be dug out of a boghole near Crossmaglen.
But they made it back to St Enda's in one piece eventually, and Mr Barnier said the experience had given him some useful ideas on how he and Teresian representatives can reconcile the mutual desire from free movement between the schools with Mrs May's plans for an electrified boundary fence, razor wire, and machine-gun posts.
Mixed Bag for St Enda's in annual Teachers Awards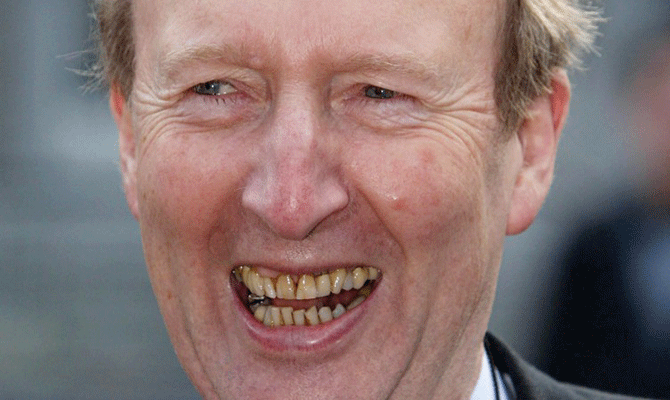 Congratulations to Mr Ross on being voted Most Improved Teacher at this year's school awards, which were presented as usual by our good friends at Harry Magee Butchers.
Our PE teacher and bus driver was awarded a modest 2 out 10 by the adjudicators, but this was a huge increase on the zero he scored last year. So huge that not even our super-smart maths teacher, Mr Donohoe (who himself top-scored on 8 out of 10), could express it in percentage terms.
Mr Ross declined to comment on his improved performance, for which he wins a year's supply of rashers from Magee's and a specially commissioned sculpture of a prize sausage.
Miss Foster apologises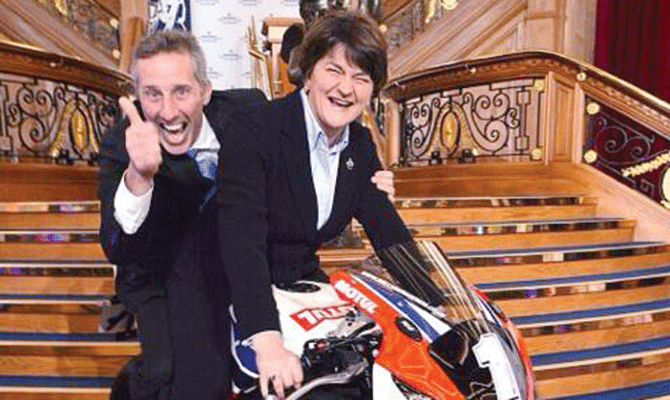 The former principal of Stormont Academy, Miss Foster, has apologised for a newspaper interview in which she called her former deputy, Miss O'Neill, a "blonde".
She had been accused of sexism after making the reference during a word-association game with a reporter from the Sunday Undependable. But in a statement regretting her choice of terms, Miss Foster insisted she did not have a "sexist bone in my body" and said she had simply used the "wrong b-word" under pressure.
"I had intended to be mildly sectarian as usual – not sexist," she added. "And of course, whenever I think of Shinners, the first thing that comes into my head is bombs. So in Michelle's case I was thinking 'bombshell', but for some reason 'blonde' was the word that came out."
Ms Foster's statement added: "I can only apologise to members of the Fenian community and I assure everyone that this failure to insult them on racial and religious, rather than sexist, grounds will not happen again."
Seducing Teachers Still Forbidden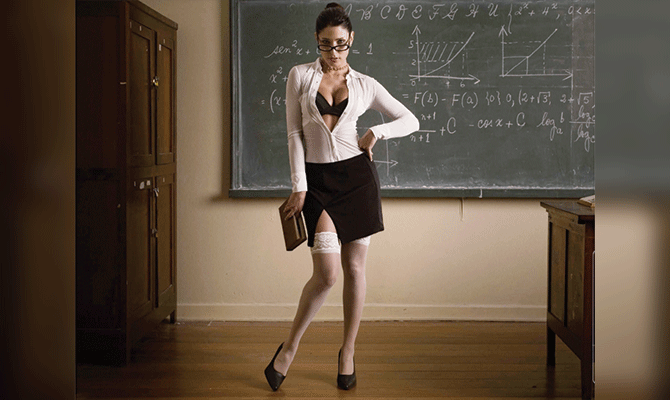 Students are reminded that attempts to seduce teachers more than twice their age are still strongly discouraged at St Enda's, regardless of the result of the recent French presidential elections.
This follows a number of complaints from middle-aged female teachers who say they have since been subject to an upsurge in amorous overtures from pushy 15-year-old boys planning careers in politics.
In one potentially serious incident, a teenager fell from the balcony of the staff-room, while clutching a rose between his teeth and a copy of his economic reform programme.
In a separate development, meanwhile, third years are advised that the planned class trip to Paris has been postponed until further notice.
Say hello to Mr Moran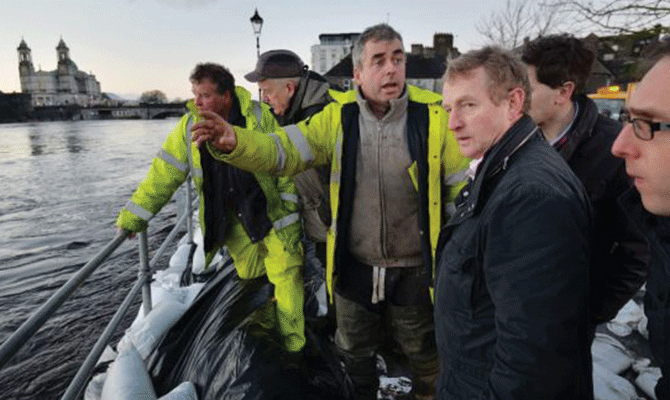 The school welcomes a new staff member this week in Mr Kevin "Boxer" Moran, who will be assistant geography teacher, specialising in the subject of why his native Athlone floods every bloody winter.
Mr Moran replaces Mr Canney, who in keeping with their gentleman's job-share agreement, was dragged kicking and screaming from the classroom last week after his year ended. The new man assures us that his unusual nickname is not a reflection on his attitude to corporal punishment, but he advises a students "not to push their luck".