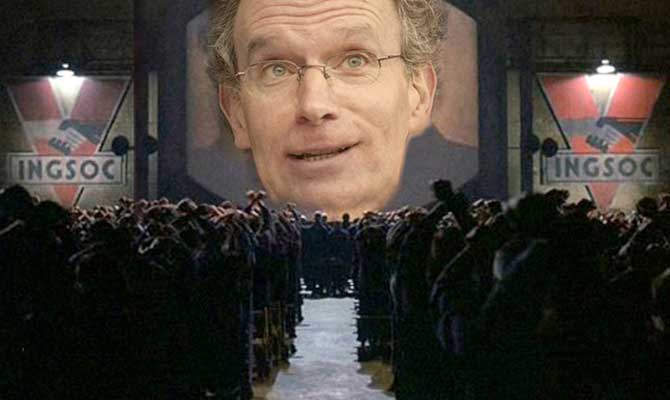 By Tintan O'Foole
THERE are no prizes for winning prizes. Nor should there be; for winning is all about losing. This irrefutable fact became irrefutably factual to me in the most irrefutable manner on receiving the coveted Orwell Prize which I recently irrefutably won.
It was a proud moment in the fleeting fleetness of that measurement of time known as "my life", but, like Hannibal facing another Alp, the self harbours deep misgivings.
For if I am a winner of the Orwell Prize then by definition I am assumed to be the lesser man, aka, "a loser". I think George and I both would see the supreme irony in that misconception. That is why there can be no winners or losers; there just "is".
My "winning the Orwell" must deem me equal to George to have any merit. Any other interpretation is to lower such recognition to a capitalist manifestation of art that would ungraciously demean both him and me.
Of course the "looniverse" of Brexiteers would have us dismiss the very concept of equality. I made this point in one of the acclaimed essays that earned me the much-coveted Orwell Prize. I think I have proved the great master's old adage that if you want a picture of the future, imagine an Irish Times columnist stamping on a human face forever.
---
Leo finds a position for his newest Super Junior