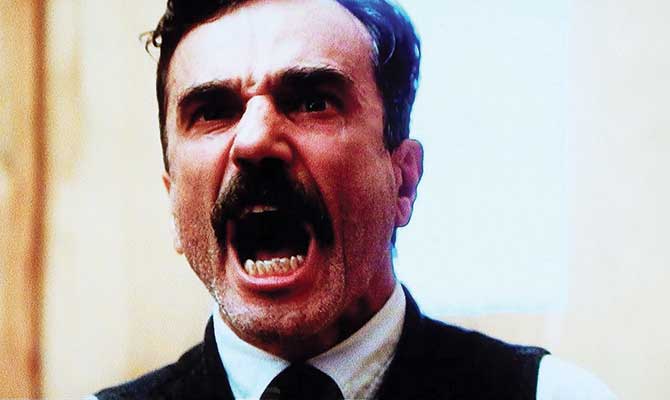 QUIT THE DAY JOB: The actor is adjusting to civilian life but was visibly frustrated yesterday after being forced to queue at his local supermarket
By Hollie Wood
AUDIENCES have given a major thumbs-down to three-time Oscar winner Daniel Day-Lewis following his latest performance as a non-actor.
The Wicklow man made his debut in the role yesterday as he crossed a Dublin street towards a post office, before buying a stamp and posting a letter.
The public were left hugely unimpressed. "I don't think he rehearsed it at all," said a local chemist. "He seemed to be making it up as he went along."
A nearby hairdresser agreed. "I've seen my gran cross that road with more feeling," she said dismissively.
"It was like his right foot didn't know what his left one was doing. And the scene where he licked the stamp was so awkward! I just looked away. I reckon he's finished!"
---