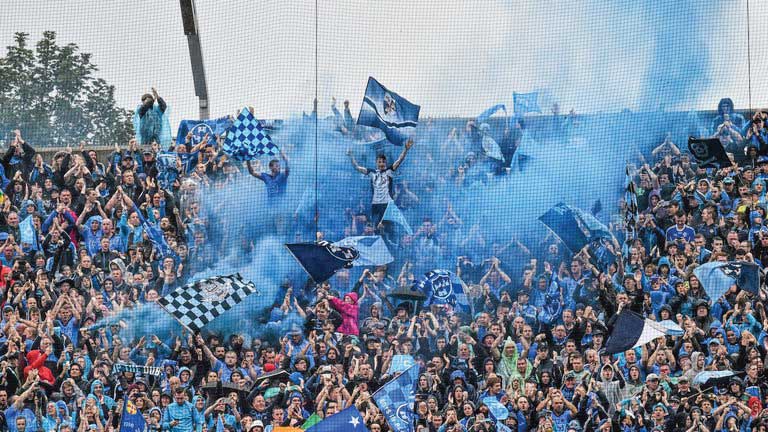 ROYALIST BLUE: These marchers have been described as triumphalist, supremacist and detached from reality
AS MARCHING season begins in earnest, the rest of the country's GAA football teams have been told to be extra careful around Dublin.
The Boys in Blue are marching to another All-Ireland final determined to walk in a straight line the whole way there.
Teams like Carlow and Westmeath have already had to put up with Jim Gavin's men strolling right through their territory. "These boys believe it's their God-given right to walk the highways to Jones's Road unobstructed," said one GAA fellow who works in Croke Park.
"They can be quite dangerous and even linesmen must be careful not to award too many decisions against them."
---