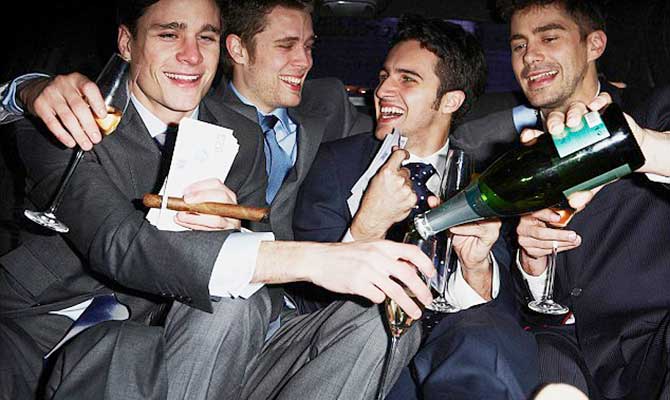 'LOVELY PEOPLE': Mr Public was delighted to see smiles on the faces of top banking executives and investors after years of doom and gloom
A KIND-HEARTED Irishman who heroically saved an entire organisation from collapse, says that he is "absolutely thrilled" to learn that the wealthy investors are poised to become very rich thanks to his own selfless actions.
Mr Joseph (Joe) Public became aware that his local AIB branch, plus all its other branches, were about to go bust and so he very quickly donated €21bn to tide them over until things improved at the bank.
"It was nice to be able to help out in some small way," he smiled bashfully. "It was the least I could do."
Mr Public says the bank has not forgotten him.
"They promised to take my house unless I gave them another €10,000 by Wednesday," he smiles.
"It's great to see them getting back to normal – being owned and controlled by the super-wealthy again.
"They really are lovely people."