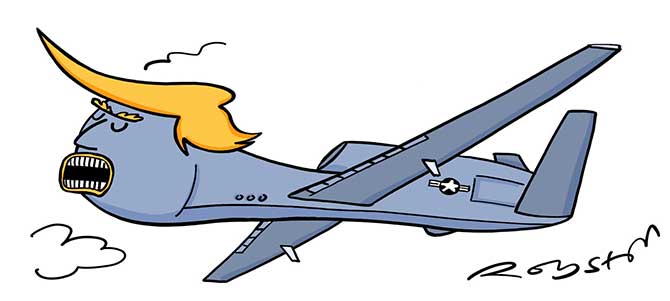 The Iranian government has confirmed that it was responsible for bringing down a high-flying drone.
The noisy robot, one of the 'Donald' range, was thought to be cruising at an altitude of "several lies per minute" when it was knocked off course and its ratings were seen plummeting to earth. There is little detail about the drone's condition, but it's believed it will be difficult to put everything back together again. The Donald model, while very powerful, is considered "fragile and high maintenance".
A spokesman for the Iranian side claimed the Donald had been droning on for weeks. "I think we did the Americans a favour to be honest," he said.