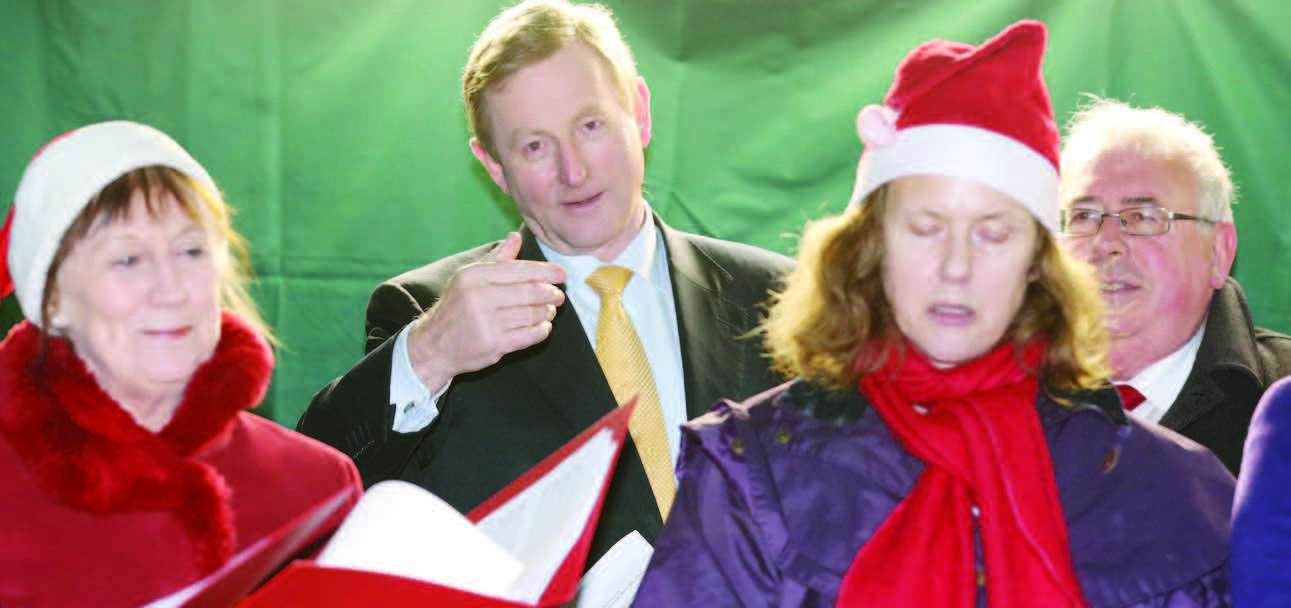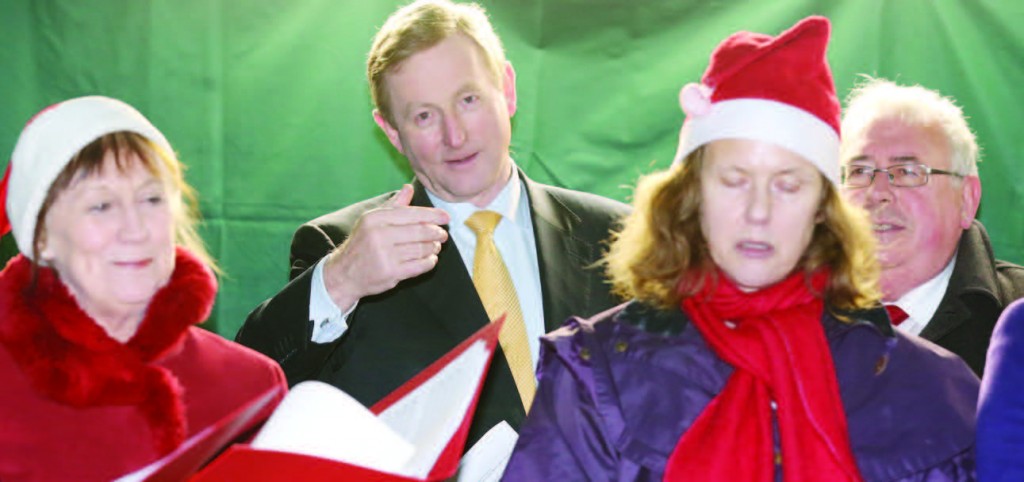 Scene 1: The Taoiseach's office. Enda Kenny reads the papers as the portrait of Michael Collins looks on.
Collins: So the Cop-on conference was a success after all? I hope you got some when you were out there.
Kenny: It was called COP21, Mick – as you well know. And it wasn't about me, it was about the future of the planet. Which, thankfully, now looks more secure.
Collins: I don't remember you being so enthusiastic about the issue beforehand. But sure, jump on the bandwagon anyway, why don't you? By the way, you've a call coming in on line one there – I think it's your press officer.
Kenny: What? (The phone rings, as predicted. A little spooked, he picks it up.)
Fergal Purcell: Hi Taoiseach. Just warning you about an RTÉ Investigates programme tonight. It's an exposé on corrupt councillors. And, er, you remember Hughie McElvaney?
Kenny (sighing): Unfortunately yes. What did he do now?
Purcell: Suffice to say he's the star of the programme. Jesus. It's like something Oliver Callan made up.
Kenny: Oh dear.
Purcell: The good news is he resigned from Fine Gael last week. On a point of – wait for it – principle. The north-south inter-connector, I think.
Kenny: Thank God for the north-south inter-connector.
Purcell: Yes. But we had him for 40 years before that, so we'll probably still get some flak.
Kenny: Okay – thanks for the warning. (He puts down phone). Jayzus. From solving the world's climate problems to having to deal with the likes of Hughie McElvaney. (To Collins) What was it your old pal Churchill said after the first world war? "As the deluge subsides, and the waters fall short again, the dreary steeples of Fermonaghan and Tyrone rise into view."
Collins: Eh, I think it was "Fermanagh" and Tyrone, he said. Monaghan was one of the bits we got after partition.
Kenny: Don't I know i? First the Heather debacle. Then Conlon. Now this.
Collins: And by the way, that bit about the deluge subsiding isn't true either. You have the Minister for Flooding there on Line 2.
Kenny: What? (The phone rings again)
Simon Harris (for it is he): Hi Taoiseach. Bad news from Bandon, I'm afraid.
*************
Scene 2: Toner's Bar, Baggot Street. Joan Burton and members of the Labour party press office await the arrival of the political correspondents for Christmas drinks.
Burton: Are you sure you told them Toner's?
Press officer 1 (showing her his phone): There's the email we sent. They know it's here.
Burton: And there's no story breaking anywhere that would have held them back?
Press officer 2: Not a sausage. But I'll ring them again and check, just in case.
Burton: It's very odd. Have you ever known political hacks to pass up the chance of a free drink?
Press officer 1: I heard it happened once back in the '80s. But it was the night the government fell, or something.
Press officer 2 (hanging up call): Mystery solved – they're in the Dáil bar. Apparently, a certain environment minister rang from Paris and ordered free drinks for them there as well.
Burton (raising voice): The dirty, double-crossing little b…
Press officer 1 (hushing her): Best not cause a scene, Tánaiste. They're on the way up now anyway.
Burton (still seething): Kelly is going to push me over the edge one of these days.
Press officer 2 (whispering to Press Officer 1): That's probably his general plan, alright.
*************
Scene 3: The head offices of Sinn Féin. Gerry Adams, Mary Lou McDonald and Pearse Doherty hold emergency talks.
Adams: So, our intelligence agents in the Blueshirts tell us that Enda is again thinking of going for an early election.
Doherty: Wait a minute, Gerry. Does even Enda himself know what he's thinking, never mind our intelligence agents?
McDonald: That's a fair point. But I'm also hearing that the Blueshirts will go for a mid-February date at the latest. They have some good figures in this poll that's coming out at the weekend. And if the bank inquiry is delayed, they're definitely going to cut and run.
Adams: So if he raises the starter's flag any time before Feb 7, that's my Ard Fheis speech off the airwaves?
McDonald: A great tragedy for the people of Ireland, of course. But yes.
Adams: And they'd probably do it out of badness, just to annoy us.
Doherty: I suppose so. Feckin Staters.
Adams: Right – I'm calling it. We postpone the Ard Fheis until later in the year. As of now, we're on election footing. Tell all units.
*************
Scene 4: The end of the British-Irish summit, Armagh. As the Taoiseach prepares to return to Dublin, he bids a final farewell to the North's outgoing First Minister.
Enda Kenny: Any regrets at all, Peter?
Peter Robinson: Well, not about my time as first minister. As for my earlier career, maybe there are one or two things I'd have done differently.
Martin McGuinness (whispering in his ear): Like push Paisley under a bus 15 years earlier?
Robinson: Ha, ha – good one Martin. But seriously, between ourselves, I'm sorry I ever invaded that wee village in Monaghan all those years ago – what do you call it again?
McGuinness: Clontibret. Right enough. That wasn't your finest hour.
Kenny: Ah now. We all make mistakes. No need to apologise for that, Peter.
Robinson: Very generous of you, Taoiseach.
Kenny: In fact (he draws Robinson to one side, out of McGuinness's ear-shot), if you guys would like to take Monaghan altogether, we'd be willing to listen to offers.
Robinson: Seriously?
Kenny: Yes. We should never have got it in the first place. The Boundary Commission slipped up there.
Robinson: Well, okay. Let me think about it. I'll get Arlene to give you a ring when she's settled in.