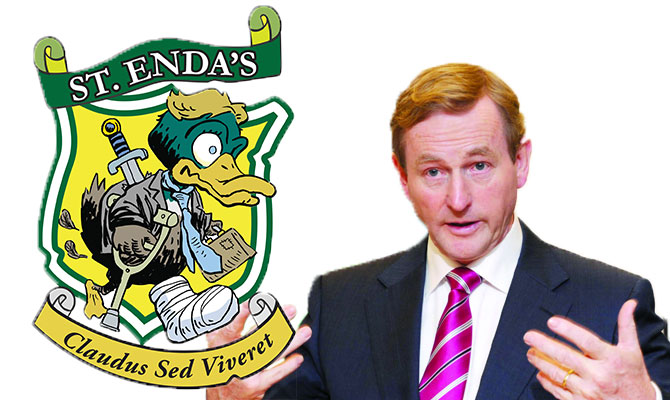 A Message from the Principal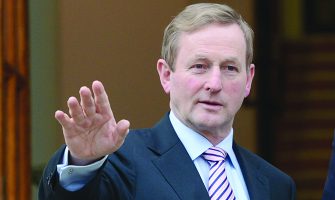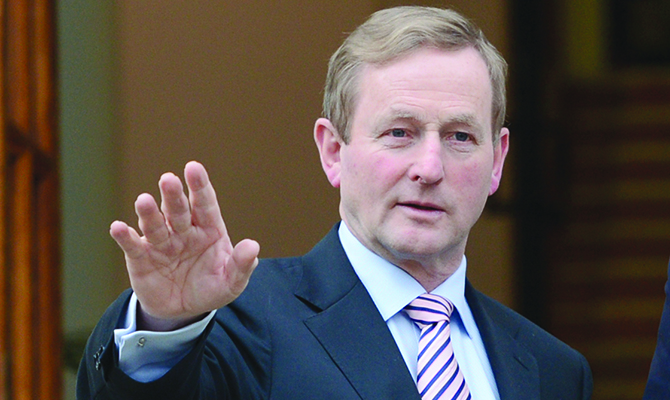 As another Lent approaches, it's time for us all to decide what, if anything, we want to give up this year. Obviously, in light of recent events, this is a bigger than usual question for me.
Back home in Mayo during the mid-term break, I made a list of things I'd be only too happy to give up in 2017. The constant back-biting of my critics is one. Being the whipping boy for every mistake made in Enda's is another. Getting constantly dragged into that row in the Garda Station next door (see below), even though it should have nothing to do with me, is a third.
I could also easily give up on waiting for some signs of gratitude or loyalty from the many St Enda's staff members who owe everything they have to me. But of course, all of that would mean relinquishing my job as principal, too.
And apart from considerations such as the job's petty rewards – money, glamour, satiation of naked lust for power, etc – I have to ask myself whether depriving the school of my leadership at this time would not, deep down, be selfish.
Soon it will be Easter, when we commemorate the man who made the ultimate sacrifice for the common good. So like all Christians, I must ask myself: what would Jesus do in this position?
Naturally, I'm reluctant to compare myself with the Messiah (and in any case, it's too early yet to decide which of Leo or Simon would be Judas in the metaphor).
But rightly or wrongly, many people do see me as something of a saviour for the way I turned the school around when it was a financial ruin. Much as I might be entitled to a well-earned retirement, I also have to consider whether I would be letting down my flock by retiring now.
In making this momentous decision, I will as always guided by my greatest adviser – Fionnuala – who forever has my best interests at heart. She's already concerned about the great strain my mission at St Enda's puts me under. Before a staffroom meeting last week, for example, she took me aside and said she was worried about recent lapses in my short-term memory.
"Who are you?" I replied. But that was just a little joke. I told her not to worry and assured her that when it was time to retire, I would know. Then I went into the meeting where I was my usual masterful self.
Actually, it might have been after the meeting that Fionnuala and I had that conversation. Or maybe we didn't discuss it in person at all. It could have been her officials that mentioned it to mine. Yeah, that was probably it.
But where was I?
Oh yes, I was talking about what I need to give up for Lent this year. Hmm. That's always a tough one. I think, all things considered, I'll go with sweets.
---
'Missing' Child Found in Garda Locker – Clerical Error Blamed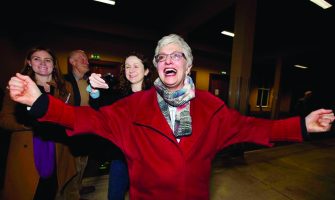 A child reported missing from the St Enda's kindergarten last week has turned up safe and well in the local garda station after what appears to have been an innocent "cut-and-paste" error.
The kindergarten supervisor, Ms Zappone, said the child – who is unusually thin – had accidentally slipped into a file being updated as part of routine garda vetting procedures.
Luckily the mistake was noticed after only a few days and the victim has since made a complete recovery, apart from malnutrition, claustrophobia, and post-traumatic stress disorder.
In the meantime, neither Ms Zappone nor the garda station can explain how the file ended up in the locker of Sgt Maurice McCabe, the man at the centre of the so-called "whistleblower" controversy.
But this will now be the subject of an independent inquiry, which may also investigate a separate incident at the crèche, during cleaning operations, in which another child was swept under a carpet.
---
WhatsApp? – a warning on dangers of social media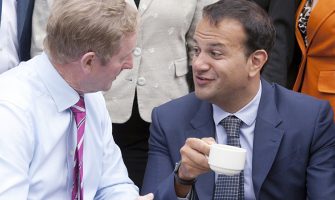 The principal has asked us to remind students and staff of the risks of using social media, especially the school's WhatsApp forum, introduced last year by Mr Varadkar. Mr Kenny's warning follows the recent embarrassing leak to media of a What's App Valentine's Day message, apparently involving a love triangle of St Enda's staff members, thinly disguised by their user names of Frances, Simon and Charlie.
"I know it was Leako – sorry, I mean Leo's idea to drag school communications into the 21st century," Mr Kenny said. "But as this incident proves, you just can't trust social welfare ministers – er, I mean, social media networks to safeguard your privacy."
The principal called for a return to traditional communication techniques, including the passage of notes under desks. "Or if anybody has any dark secrets to reveal about, say, Mr Varadkar," he added, "why not write it on the walls of the school toilets, like we used to?"
---
The Whistleblower Controversy for Beginners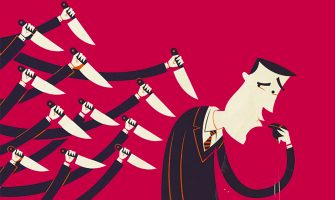 Younger students and some of the new teachers may be mystified at the ongoing Whistleblower controversy, which continues to bedevil the school. So we thought a recap might be useful.
The trouble all started at a Garda rugby match a few years ago, on the pitches adjoining St Enda's. The game was between a team of "old-school" gardaí, and a new reformist element. Despite conceding a record 27 penalties in the opening 40 minutes, the old boys somehow led 3-0 at half time, largely because the penalty points kept being mysteriously wiped from the scoreboard.
But when, early in the second half, the referee Maurice McCabe intervened to have the points restored, putting the reformers 81-3 ahead, all hell broke loose. In the resulting fracas, the captain of the old-school team was sent off and a St Enda's teacher, Mr Shatter, suffered career-ending injuries.
Mr McCabe later had to have his whistle surgically removed. But the bad feeling next door continues to impinge on life in St Enda's. New security responses are being considered, including the separation of the Garda station and school campuses with a 40-foot pole.