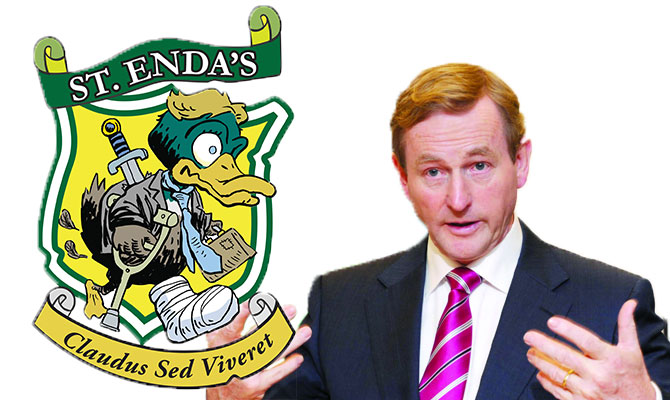 A Message from the Principal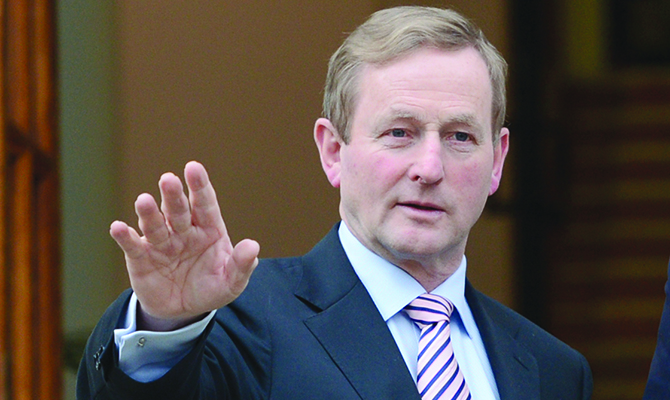 By the time some of you read this, I may be on a plane to Washington for my meeting with the controversial Mr Trump. I will of course be working throughout the flight: marking exam papers, replying to emails and so on. But if I do find myself with a spare hour or two before arriving in the US, I hope to spend it re-watching one of my all-time favourite movies: the 1939 classic Mr Smith Goes to Washington.
For those who haven't seen it, the film is about an idealistic but apparently naive man (played by the great James Stewart) who is nominated to fill a temporary vacancy in the US Senate by powerful interests who think he will be an innocent front for their nefarious plans.
And indeed, for a time, he seems out of his depth in politics. He even considers stepping down voluntarily near the end! But then – Plot Spoiler Alert! – he decides to persevere with his mission and, in a triumphant speech, convinces everyone that he was right about everything and they were wrong.
I'll leave Mr Varadkar and Mr Coveney to decide whether there are any long-term parallels between me and the Stewart character (apart from our film star looks, of course). For now, I'm only interested in what the film tells us about the ability of one, pure-hearted man to face down a vast, evil conspiracy.
So yes, I will be presenting Mr Trump with a bowl of shamrock next week, continuing a great Irish tradition. And yes, in the hopes that he might grant our school sponsorship or other favours, I will observe a great American tradition too, of shamelessly kissing ass.
But my critics can rest assured, I will not leave Washington without also delivering a stirring speech, from the depths of my soul, designed to show Mr Trump the error of his ways. If it doesn't win an Oscar, so be it. Jimmy Stewart didn't win either, as it happens.
In case you're interested, he was pipped that year by Robert Donat, who (it says here) played the lead role in Goodbye, Mr Chips. Ah yes, I remember that one too. The poignant story of an ageing school teacher, coming to the end of an epic career – sob. I have tears in my eyes just thinking about it.
---
Sugar Tax to be 'Ringfenced'
Our maths and home economics teacher, Mr Noonan, has bowed to pressure from parents to have proceeds from his controversial new "sugar tax" ringfenced for measures aimed at tackling childhood obesity.
Under the initial proposals, the price of soft drinks, crisps and sweets from the school's vending machine were to be doubled, with the school retaining the profits for general funds.
This will still happen under the revised scheme. But the vending machine will now be surrounded by a "ringfence", ensuring that little fatties who use the service will at least get some exercise while doing so.
---
Miss Foster savaged by crocodile as trip to Zoo goes badly wrong
A NUMBER of teachers from the neighbouring Stormont Academy are still being treated in hospital after last week's disastrous visit to Belfast Zoo.
The most seriously injured was Miss Foster, who was attacked by a crocodile that she trod on, mistaking it for a log. There were fears for a time that she might lose her seat. But a team of surgeons working around the clock managed to reattach both buttocks successfully.
She is now expected to be able to sit down again within months, although her condition remains "career-threatening".  Meanwhile, those undergoing emergency treatment also include the school's Creationist Biology teacher Nelson McCausland.
Mr McCausland was trying to rewrite signs on the gorilla enclosure, dismissing claims that man descended from the apes, when he was dragged through a hole in a fence by one of the inmates. He was badly beaten by the gorilla, first at chess and later scrabble, before being rescued. A spokesman said his condition was now evolving for the better.
---
An Taoiseach Enda Kenny's Relationship with the Truth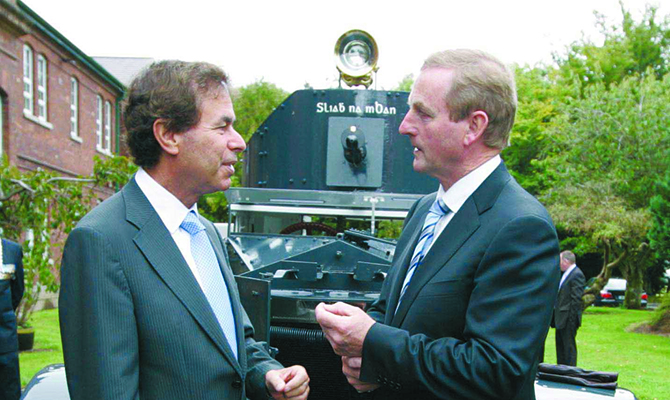 THE PRINCIPAL has angrily rejected a claim by former teacher Mr Shatter that he has "only a casual relationship with the truth". Mr Kenny insisted that, on the contrary, he was "fully wedded" to the truth, and has been since a civil ceremony in Castlebar in 1975.
Mr Shatter made the allegation after a legal ruling on the circumstances that led to his early retirement, three years ago, for health reasons.
At the time, it was thought he had "fallen on his sword" during a school production of Macbeth. He himself believed this to be the case and he had at first accepted the word of Mr Kenny, during his retirement-watch presentation, that the event was a "tragedy of Shakespearean proportions".
But since then, Mr Shatter said, CCTV footage from backstage on the night in question had shown Mr Kenny behaving suspiciously, "with a dagger".
There was also evidence that the Principal had pushed some scenery on top of Mr Shatter just before the sword "accident". Furthermore, medics had since been unable to explain why the victim had stab wounds to the back as well as the front.
Rejecting all such claims as "fiction", Mr Kenny reiterated his "undying fidelity" to the truth. He admitted he was unable to produce a marriage certificate from the 1975 ceremony because his dog had eaten it. But he said his "ring-man", Michael Ring, could testify to the event, and would do so if he still knew what was good for him.